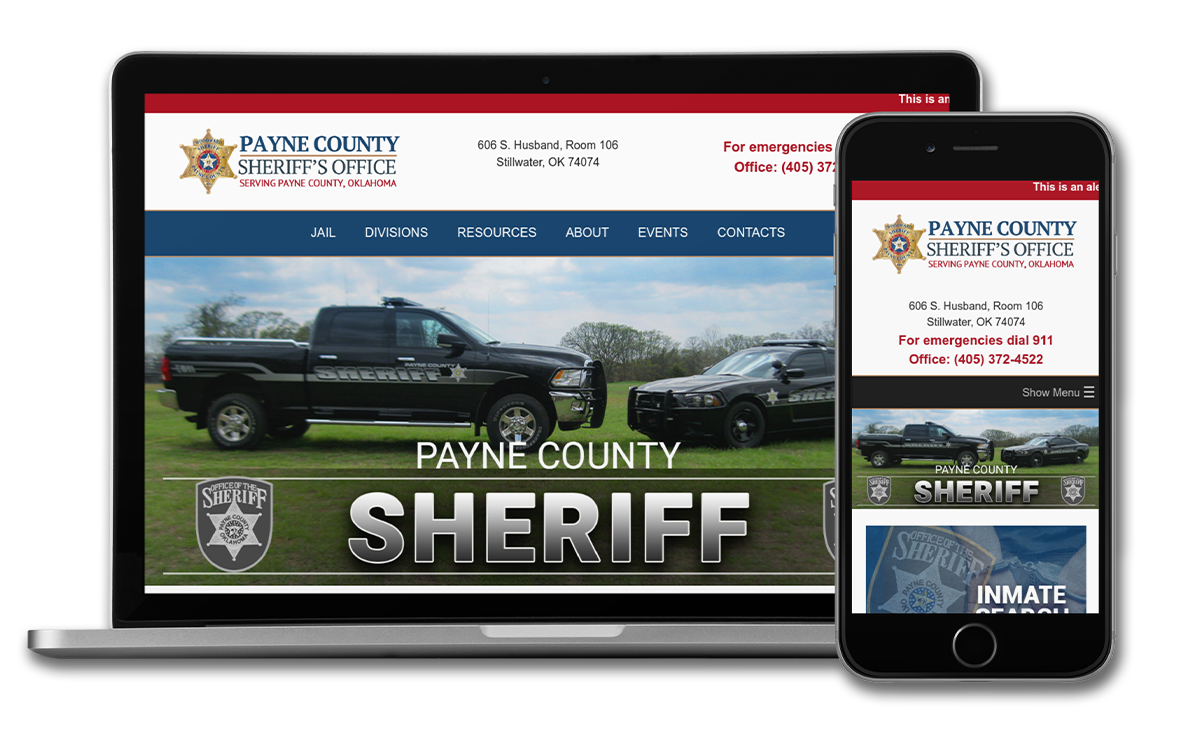 Payne County Sheriff Launches New Website
---
Working with officials from SheriffWebsites.net, Payne County Sheriff Kevin Woodward has launched a new website for his department.
The new website has many features that will help the Sheriff's Office communicate better with the community. It features an inmate search, sex offenders, press releases, community news and events, as well as a most wanted and tip section. We plan on improving the website over time to better serve both our office as well as the community.
"I am excited to move forward on our website.  This website shows our professionalism and allows information to be readily available to the people of Payne County.  From being able to search our current population in the Detention Center to upcoming Sheriff Sales.  By submitting a tip for us to investigate, or to turning in your application to start your career with the Sheriff's Office."
Sheriff Woodward took office in late 2019 and has taken great strides in improving efficiency within the department. The new website will allow our staff to be more efficient in their duties.  Now that information is available online and easily accessible to visitors.
The new website will also help share how the Sheriff's office not only serves and protects but how they make difference in the Payne County community by holding events throughout the year to raise funds and bring awareness to local charities like Special Olympics.
"SheriffWebsites.net has worked tirelessly not only to integrate our servers (ODIS – Offender Data Information System) but our partners such as Tiger Commissary, City TeleCoin, and VINE.  From our website, you can look up who is in our facility.  Then send a care package or put money on their account.  You can sign up for video visitation directly to your phone, tablet or computer.  You can register with VINE to be notified when a person is released or moved from our facility.  All this and more from our new website."
SheriffWebsites.net is a division of Lighthouse Web Design & Marketing located in Tupelo, Mississippi.
SheriffWebsites.net, owned by Richelle Anderson, works with sheriff offices throughout the United States to create websites that help law enforcement officials and members of the community they serve.
Each website is mobile-friendly, easy-to-use, and is built around the needs of the individual sheriff's office.
"We were honored to work with Sheriff Woodward to help bring his website up to date. His goal was to provide an easy-to-use website that would help make his office more efficient and provide helpful information to the Payne County community. This website, we feel, has exceeded his goals."
For more information, persons interested may contact Sheriff Woodward at (405) 372-4522 or Richelle Anderson at (405) 753-4114.
---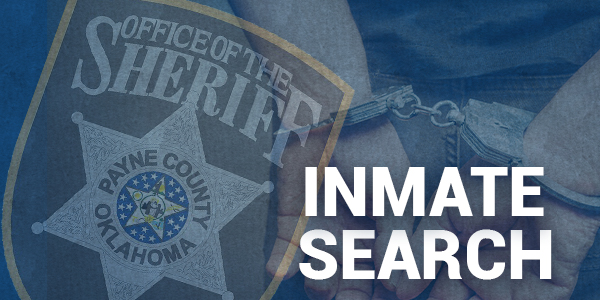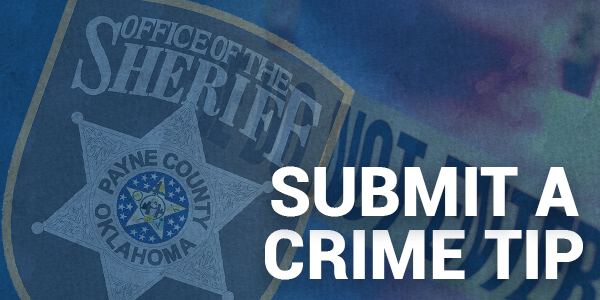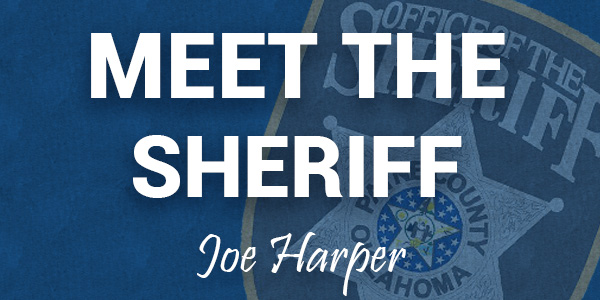 ---
Recent News
Payne County Sheriff Launches New Website
2/04/2020 - A new mobile-friendly website to help the sheriff's office better communicate with the Payne County community. Features include inmate search, most wanted, sheriff, sales, and more.
---
Payne County's New Sheriff Sworn In
9/03/2019 - Payne County's New Sheriff, Kevin Woodward Sworn In as the 22nd sheriff to serve Payne County.
---
Payne County joins cold case unit
5/16/2019 - Payne County officials join the OSBI cold case unit to join forces with state officials to help solve cold cases in Oklahoma.
---