Payne County Undersheriff
---
Marvin Noyes - Undersheriff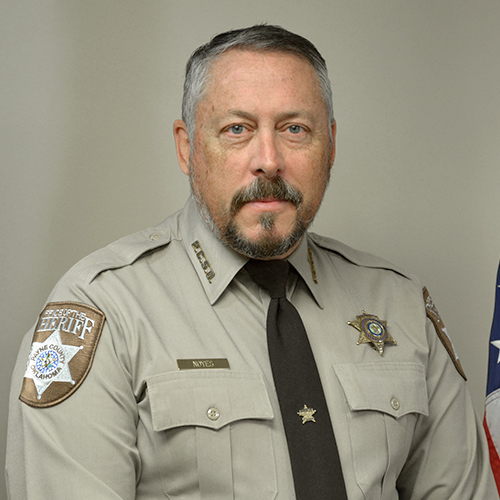 Marvin Noyes was born in 1962 in Fort Belvoir, Virginia, and attended school in Guymon, Oklahoma, and La Junta, Colorado, where he graduated in 1980. He attended college at Panhandle State University in Goodwell, OK, and Northwestern Oklahoma State University in Alva, OK. Marvin has lived in Payne County since 2013 and enjoys woodworking, camping, and traveling. His wife, Amy, is from the Perkins area and has lived in Payne County most of her life. Between them, they have eight children.
Marvin began his law enforcement career in 1980 with the Guymon Police Department as a communications officer and EMT after graduating high school. In 1982, he started in the Communications Division of the Oklahoma Department of Public Safety and attended Patrol School for the Oklahoma Highway Patrol in 1986. He was stationed first in Dewey County for nine years and then Alfalfa County for three years as a Trooper. He was promoted to Lieutenant in 1998 and then Captain in 2003, serving eight years in Guymon, OK. In 2006, he was transferred to Enid, OK, where he retired in 2011.
Marvin went to work for the Payne County Sheriff's Office in 2014 as a detention officer, Courthouse security, Transport Deputy, and in 2018 was promoted as the Transport Supervisor. In 2021, he was promoted by Sheriff Joe Harper to serve as the Undersheriff.
Marvin has served in Law Enforcement for 39 years and has accumulated over 3,100 hours of CLEET training. He received his Advanced Law Enforcement Certification in 1995 and holds instructor certifications in Defense Tactics, Baton, Oleoresin Capsicum Aerosol (Pepper Spray), Law Enforcement Drivers Training, and Radar.