Payne County Undersheriff
---
Chris Nixon - Undersheriff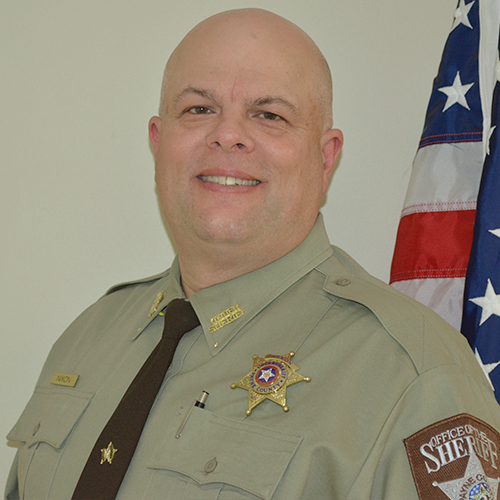 Chris Nixon was born in Stillwater, Oklahoma in 1971. He attended Stillwater Public Schools and graduated from Stillwater High School in 1989 and went on to study at Oklahoma State University. He has been married to his wife, Stacey since 2008. They have been blessed with two wonderful children. Chris enjoys hunting, fishing and spending time with his family and friends.
Chris started his career in law enforcement in 1995 as a Reserve Deputy with the Payne County Sheriff's Office. He graduated reserve class 95BR5-2. Chris was hired on full time with the Payne County Sheriff's Office as a detention deputy/dispatcher in November of 1995. He was promoted to field deputy in July 1997 and graduated from the Council on Law Enforcement Education and Training (CLEET) in 1998 (C98B4).
Chris worked as a field deputy and later became the training coordinator for the Sheriff's Office. In May of 2015 he was promoted to Lieutenant over day shift and training. In November of 2016 Chris was promoted to Captain over the operations division. Chris was promoted to his current position of Undersheriff in September of 2019 by Sheriff Kevin Woodward.
Chris is a full-time peace office in the State of Oklahoma with over 24 years of service to the citizens of Payne County. Chris has accumulated over 2080 hours accredited by CLEET. Chris earned his Advanced Law Enforcement Certificate in 2009. He has been a CLEET Basic Instructor since 2001 with additional specialized instructor certifications in Firearms (2003), Rifle (2004), Taser (2007) and Law Enforcement Drivers Training (LEDT) (2009). Chris was a member of the Multi-Jurisdictional Special Operations Team from 2010-2013. He is also a Field Training Officer (FTO) and a Reserve Academy Coordinator.