Payne County's New Sheriff Sworn In
---
First I would like to thank some people.  Knowing that if I read the whole list we would be here for hours, so I will do my best to keep this as short as possible.  
First of all to my wife, Kim who has endured being a law enforcement spouse.  Not knowing if, or when, I would be home.  Being woken up in the middle of the night when I get called out.  She would answer the phone, hoping it was me, just telling her it would be a few more hours.  Most of all for being my best friend and letting me vent when I got home about my day. 
To my son and daughter, Steven and Lindsey, that reminds me that life is a mess.  But in that mess is an unconditional love and admiration.  It reminds me to slow down and just enjoy.  This is where my life becomes so great.  Being there just to listen, and encourage them to become who they are today.
To my friend and mentor, who when I started my career in Law Enforcement over 23 years ago.  He was my supervisor.  Law enforcement was a little different back then and I could tell some stories about him.  But then he has lots of stories about me also.   My friend is now a Judge - Judge Duel who enjoys swearing at me a lot.  Not sure if that's good or bad
To RB Hauf who, when he was elected, convinced me to come to Payne County almost 11 years ago.  These will be some big shoes to fill. 
To Undersheriff Chris Nixon, Lt. Nick Myers and Lt. Paul Fox also know as Sir Foxy.  Their tireless hours of work make everything run as smoothly as possible.  That doesn't even start on the "projects" we take on every day. 
To the whole staff at the sheriff's office who make my job look easy.
To the Commissioners, Chris, Rocky and Zack. Who trust me to complete RB's term with the integrity and professionalism that Payne County deserves. 
To my brother and sister, Thad and Michelle, who came from California and Colorado because they know how much this means to me.  They stand by me and encourage me to do better each day.
To my faith in the Lord, that guides my decisions, and keeps me on track.
I thank you all for helping me step up to be Sheriff
What this means:
I am humbled and honored to be called Sheriff of Payne County. 
I do not take this lightly. 
I know that the safety of each person in the county relies on me making the best decisions. 
Each decision has to be taken with great deliberation. 
I must place, and rely, on the people around me to help make these decisions. 
This is easy because RB and I have already put a great team together.  
To be a great leader you must surround your self with great people, and that is what Payne County has.
Sheriff's Office:
In the time that I have been at the Sheriff's Office, we have made many advancements. 
All with the goal of providing the most advanced and professional department we can. 
This, in turn, has made Payne County a safer place to live. 
I intend to keep up the pace and to continue to push the department, and myself, forward to make the sheriff's office even better.
Education and training:
I believe that education is essential in professionalism. 
Not only do you lean new things in training
but also it means that you are open to new ideas. 
New ways of doing things that may be better then they way it has been done before. 
To often, when you ask, why we do some thing this way, the answer is because it's been done this way for ever. 
Not because this is the best way of doing it. 
We must be open to new ideas and different ways of looking at things. 
The day you stop learning, is in my opinion, the day you start dying. 
Closing
Thank you for coming and sharing this moment in my life,
for being here to celebrate this monumental occasion.   To the many years that this continues.
---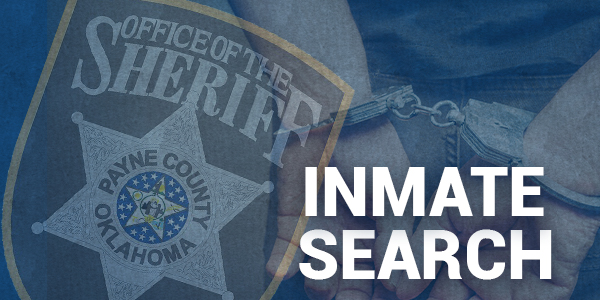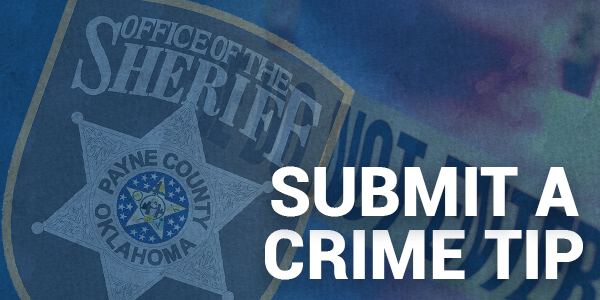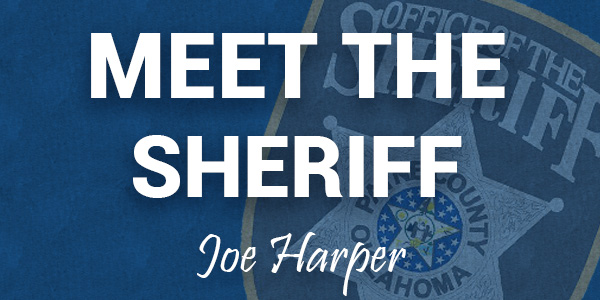 ---
Recent News
Payne County Sheriff Launches New Website
2/04/2020 - A new mobile-friendly website to help the sheriff's office better communicate with the Payne County community. Features include inmate search, most wanted, sheriff, sales, and more.
---
Payne County's New Sheriff Sworn In
9/03/2019 - Payne County's New Sheriff, Kevin Woodward Sworn In as the 22nd sheriff to serve Payne County.
---
Payne County joins cold case unit
5/16/2019 - Payne County officials join the OSBI cold case unit to join forces with state officials to help solve cold cases in Oklahoma.
---